Your Great Business. Our Great Business Intelligence. Let's Make Great Things Happen!
We are Illuminis and, with your permission, we'd like to change the way you think about Business Intelligence. Our self-service BI platform Octelas is precision-engineered to help SMEs get more from their business data. Linking data from all kinds of sources from your ERP to spreadsheets, Octelas simplifies your business data for faster, smarter decision making…

Octelas is designed with the user in mind. You and your team will love its simple and intuitive interface. We don't believe that great BI software should be perplexing for teams or take hours of training to use. After all… it's for you!
Worried about downtime or integration issues? Don't be. Octelas was built to integrate seamlessly into all kinds of IT and tech setups. So you can start getting more from your business data now.
Infinitely versatile. Endlessly customisable. Our BI solution can be adapted to suit your operational needs and branding so that it feels perfectly integrated with your operations.
Octelas links to all your business data sources and makes it easy to access, wherever you are. No more guesswork. No more manual collation. Octelas puts you in the driver's seat.
Octelas business intelligence software links automatically to all your business data sources…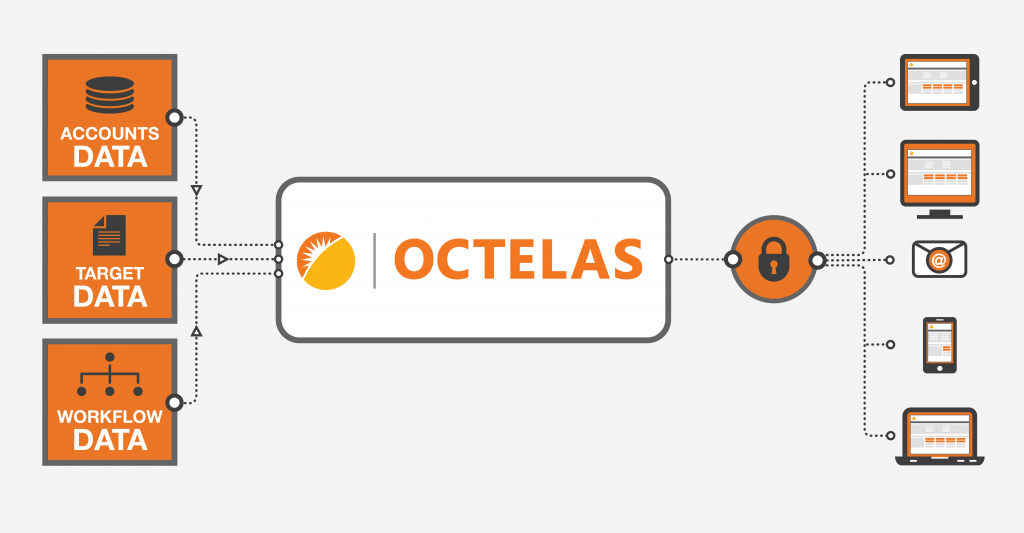 State-of-the-art software meets human expertise
Our clients not only get access to our sophisticated software platform but to our team of expert data analysts. At no extra cost, of course. In an increasingly automated world. We still believe in the human touch. Let us show you how we can unleash the power of your business data.