Extracting data from Sage is relatively easy but…
using it in a meaningful way becomes complicated very quickly and creating reports in excel is never ideal. You also need to factor in the time it takes to download the data and recreate the report each time you need an up-to-date version.
If you have the skills and time to create the report yourself then please follow the instructions here.
There is another solution that offers better value and provides instant insights into your business performance…
The illuminis solution for Sage
We can help you get exactly the data you need, linked up to any other business data to give you the reports you are looking for. Our expert analysts understand Sage data and how it's stored and used. We can quickly and easily get you the reporting you need, in the format that suits you best and available to you 24/7 at the click of a button.
Typically, for a single company, you will have a working system within just a few days. After that we continue to work with you to refine and adapt the reports to give you exactly what you need. All for a single, cost effective monthly fee.
And when things change we update them for you, at no extra cost.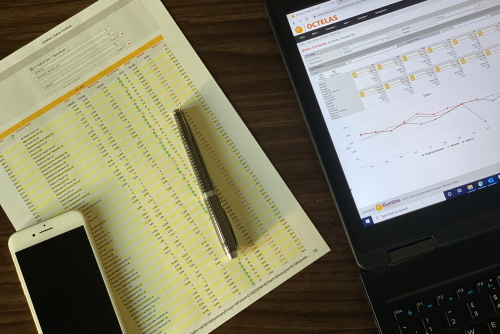 In this short video our Founder, Paul North explains why our Octelas business intelligence software is the ideal complement to your Sage software.