Team up with illuminis to make the most of the information in Sage
We have built Sage reporting solutions for many companies and have over 20 years' experience working with Sage data.
At Illuminis, we specialise in business reporting which means our consultants can help you get to the right Sage reporting solutions for your business. After a free consultation to help you identify exactly what will work best for your business, we can point you in the right direction. This might be as simple as helping you set up some excel reports to get you started. Or it may be that you need more help than that. Help is just a phone call away.
Our consultancy services are designed to be completely flexible to your needs. Maybe you have already invested in business reporting software but lack the in-house skill needed to get it working to best effect. Or you may be wondering if you can get easy access to legacy data tied up in old systems. Sometimes it's about setting up some excel reporting. Chances are, whatever help you need with your business data, we can offer you a cost effective, efficient solution.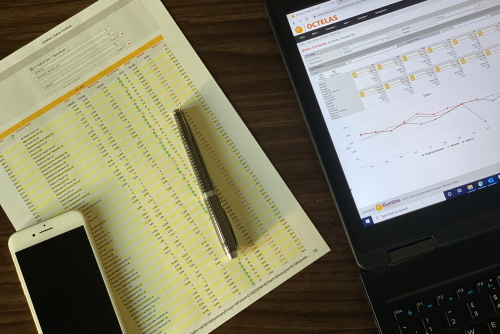 In this short video our Founder, Paul North explains why our Octelas business intelligence software is the ideal complement to your Sage software.